Our café, at the heart of the school, is contracted out to Libelle Group. They are open from morning tea until the end of lunchtime and provide a nutritious range of hot and cold food each day.
TXT-my-LUNCH is here!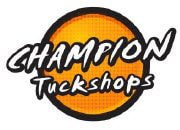 Dear Parent and Caregiver
Welcome to the future!
From right now, the first school tuck shops in New Zealand will be accepting TXT-my-LUNCH virtual meal tickets.
This is a World leading game-changer for school food service and starts right here at Ormiston Senior College Now it's your turn to try it out.
Want to be sure that lunch money makes it to school and is actually spent on lunch?
Want to make sure that your hungry learner is getting a balanced and nutritional meal?
Your young adult learner wants to make their own lunch purchase choices?
Click here: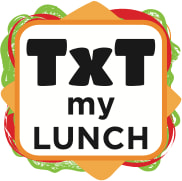 Or go to www.txtmylunch.co.nz — follow the instructions and have lunch literally texted to your child, who can redeem their meal ticket, device-to-device, at the school tuck shop.
This eliminates the need for cash or eftpos cards and ensures that every cent designated to a nutritious payload actually reaches the tuck shop where these great meal combos are available.
Our team at the Ormiston Senior College Champion Tuckshop is looking forward to helping you keep your hungry learner fed!
Kind regards
Johannes Tietze
Chief Executive Officer