School Accredited Homestay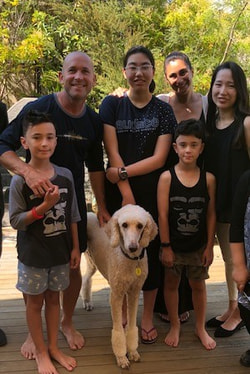 International Students can choose to live in an accredited homestay arranged by the school. All our host families are carefully selected by our highly trained and experienced team. We aim to match students with a suitably compatible host family.
All homestay caregivers undertake a rigourous safety process including police vetting in accordance with The Code.
Become an Accredited Homestay Family
HOMESTAY APPLICATIONS ARE CURRENTLY CLOSED
If you are interested in hosting an International Student for Ormiston Senior College, please read the documents below and complete our Registration Form.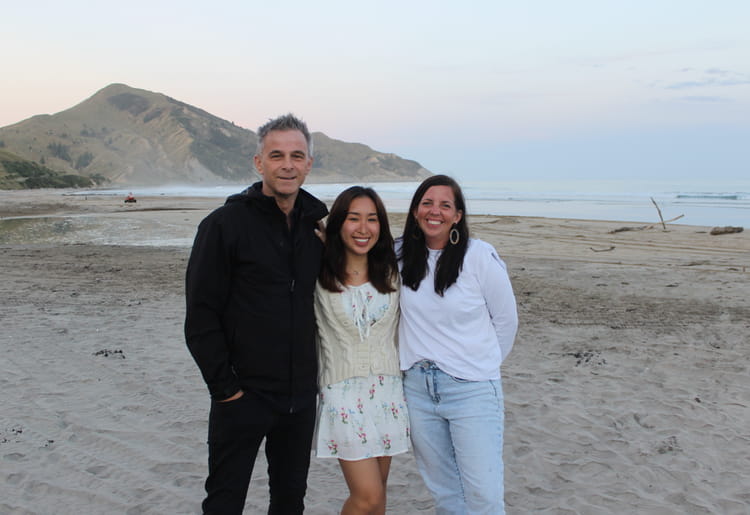 Homestay Testimonial
"OSC has very thorough and rigorous homestay processes and procedures. They are well supported by Lisa Crossley. The school supports the homestay family as well as the international student. I am a host family myself and can only speak highly of OSC in this regard."
Designated Caregiver
Designated Caregivers (DCG) are relatives or close family friends designated in writing by a parent of an international student. The parents accept full responsibility for the decisions made by the DCG regarding the day-to-day care of their child. The school has a responsibility to undertake regular monitoring to ensure that the DCG arrangement meets Code of Practice requirements. All family members in the household over 18 years of age will be police vetted and must satisfy the safety protocols.
The DCG will need to sign the Designated Caregiver Agreement on the Enrolment Form to acknowledge their understanding of the agreement and responsibility involved.
Designated Caregiver Testimonials
"We really appreciate with the help and support from Lisa and Judith."
"On behalf of the students' parents I would like to say thanks to you and all her learning coaches. Without you all she can't make it today. All your efforts has made her achieve her goals to a new chapter in life which is university life waiting for her. Once again thank you very much."
Guidelines for Designated Caregivers Hosting an International Student
Parent
Some parents accompany their children to New Zealand. If students are living with a parent, then the parent has full responsibility for the pastoral care of the student outside school hours.
Parent Testimonials
"Thank you, we are so happy to see our child smile and settle well into the school life at Ormiston Senior College. As parents that smile means so much to us especially when we are thousand miles away. Thank you again to you and your wonderful team that work tirelessly to ensure our children are well cared for at school. Thank you for updating us regularly on our child's progress in school. We appreciate your assistance from Day 1 till today for your support and guidance. We know with the assistance and guidance of the teachers and yourself she will grow and achieve wonderful things."

"We want to give our sincerest thanks to the staff and teachers of Ormiston Senior College for your care, guidance and support to our daughter, to be where she is today. Personally, we would like to express our deepest gratitudes to Ms. Lisa Crossley for her dedication, her care and support for our children. This has been invaluable in our children's journey with Ormiston. It is a shame that we can not be present in person to send our formal thanks and attend the Awards Ceremony for our daughter's graduation. We wish the Ormiston family great health and success going forward."
"We are really happy to receive from you gift and card. This is a special gift for my family. Thank you very much for everything to help my family during time. I talked with my mom about you a lot. She said she was grateful that you are always beside us in difficult situation to support to my family. If she has a chance to NZ, she would like to meet you. We appreciated what you help us. You are always a special friend in my heart. I will keep in touch with you. Please keep safe during holiday. I hope that I will meet you soon when everything is better."

"I am also thankful of you and the rest of Ormiston faculty and staff for your all out support and believing in my daughter's ability. All of you have done too in attaining this credits. Again thank you so much."
"I would like to send you a big thank Lisa because you are always by my daughters and families side to provide us with lots of support. Again thank you for everything you do to help my family."
Excellent Location
Ormiston Senior College is located in New Zealand's largest city Auckland. The suburb, known as Flat Bush, is one of a kind in New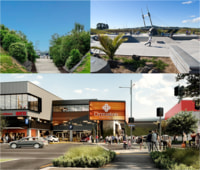 Zealand.
"Flat Bush is a community where people of different cultures and abilities are woven together to create a strong and unique identity."
It is home to approximately 40,000 people made up of a vibrant mix of ethnicities and cultures
It is unique for three schools, Ormiston Primary School, Ormiston Junior College and Ormiston Senior College to be located side by side, catering for Years 0 - 13.
The new vibrant Ormiston Town Centre is the heart and soul of Flat Bush and located close to beautiful green open spaces
The community has a strong focus on people and the environment

A peak body for schools supporting international students in the education sector.