Nau mai, haere mai! A welcome message from the Principal and International Team
It is with great pleasure that Ormiston Senior College (OSC) is able to offer places for international students.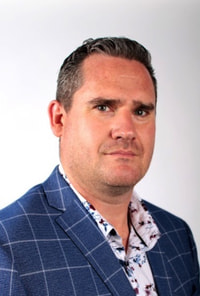 At OSC we are inspired by the significant social, cultural and personal growth that international students come away with from attending a school in a different country. These benefits are for the students and their families, their friends, their host families and other students and staff at the host school. Often the experience is truly enriching and life changing.
OSC is a state-owned school that has facilities that are, in my opinion, second-to-none in this country. The campus has every facility we wanted and is extremely well-equipped. The architecture of our buildings is challenging and distinctive, like all good buildings should be, and looks nothing like a traditional school – it has a modern, almost industrial feel, similar to a university campus.
A key part of our philosophy is understanding, developing and supporting our students. Every student has a dedicated Learning Advisor – a staff member who supports that student's academic and social growth, who supports students to take responsibility for their own learning and ensure their needs are met. The Learning Advisor has regular contact with each student.
To ensure that we provide the best care and attention to students, we are a signatory to the Ministry of Education's Code of Practice - Education (Pastoral Care of Tertiary and International Learners) Code of Practice 2021 (The Code).

Tim Botting
Principal

A peak body for schools supporting international students in the education sector.